NATIONAL TEAM OF ISRAEL
Team was founded at November 2011. For first opening ceremony they decide to go with army beret to show who they are. During 9 years the team fighters were changed a lot. At BotN 2015 they succeed to make own 21×21 team, got silver medal at polearm nomination, woman buhurt cup and best medieval costume cup. At 2019 they succed to bring silver at profights – woman category and best medieval costume cup.
coat of arms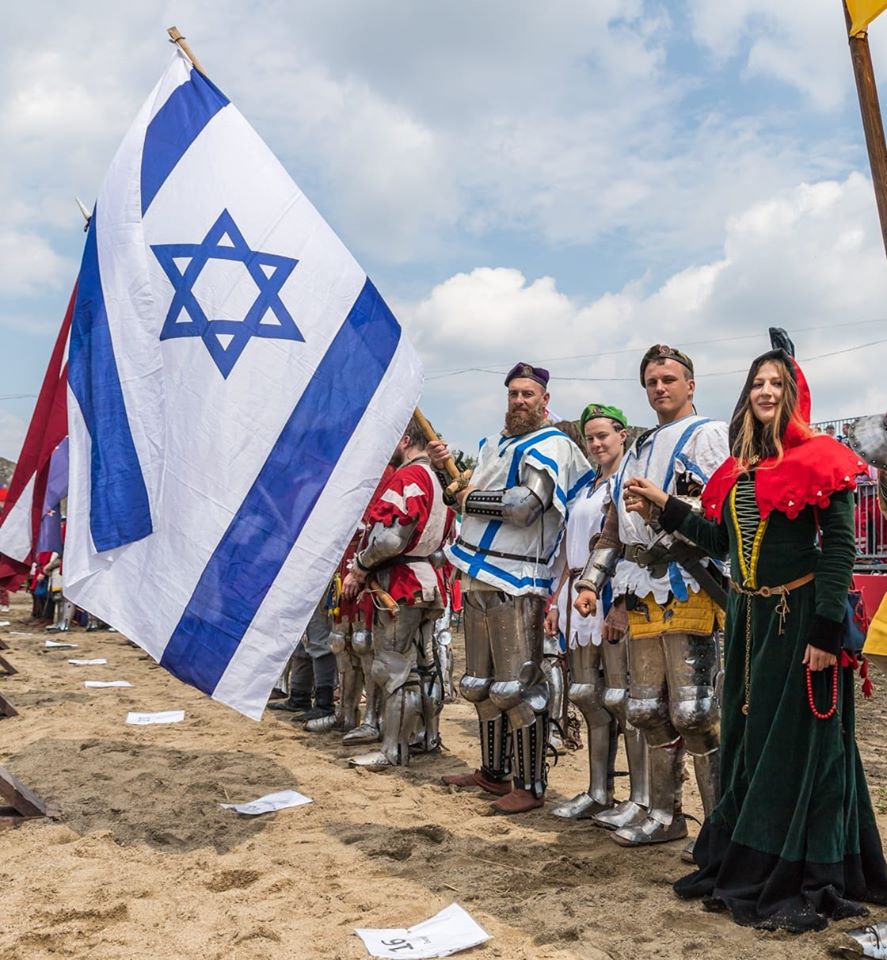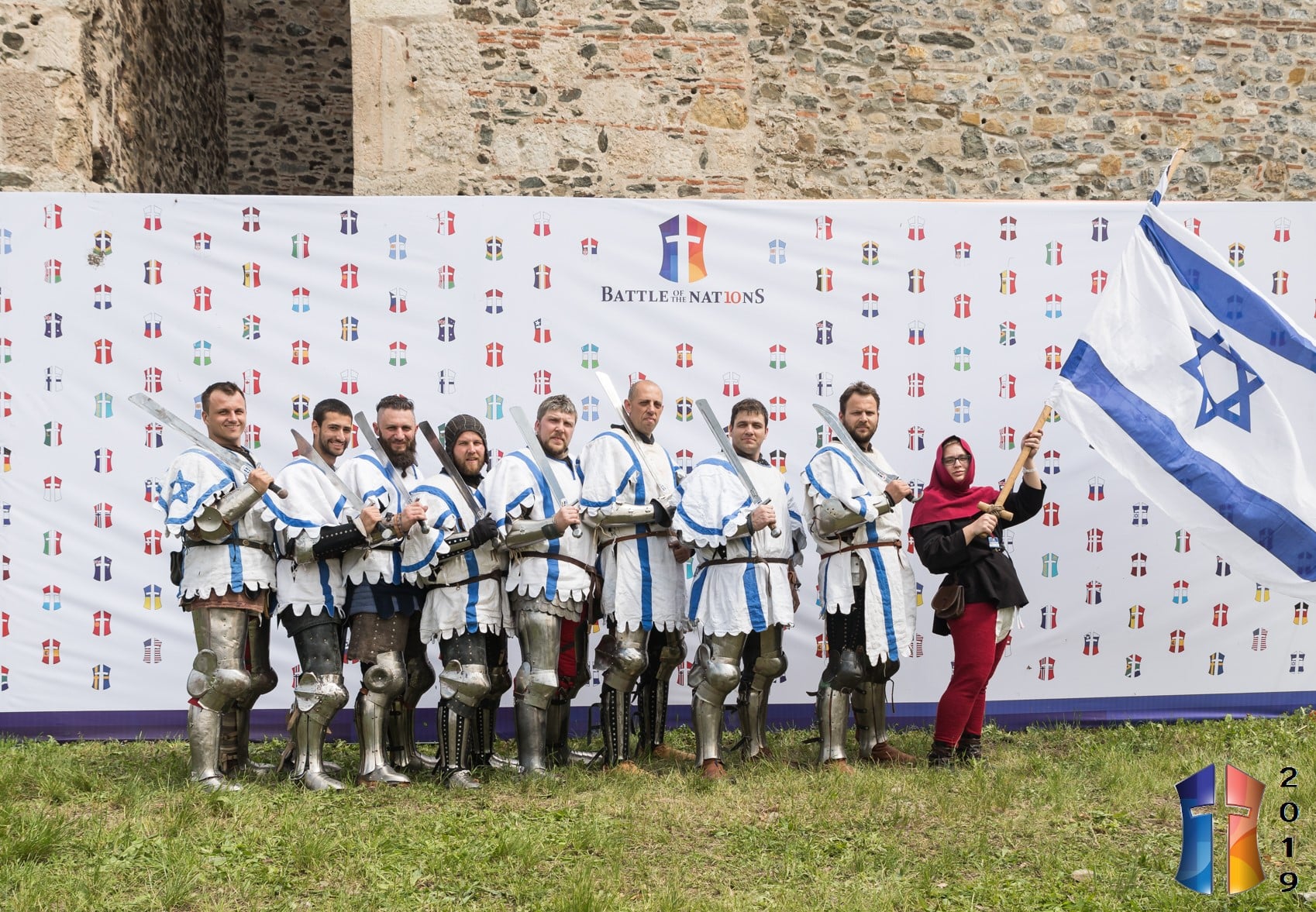 NATIONAL TEAM OF CHINA
Started to try HMB sport in 2015, contacted with HMBIA on 2016, went to BotN from 2017, now 2020 they have 5 Buhurt League teams around 50 fighters, and try to be stronger, and have more gears of the Chinese style.
coat of arms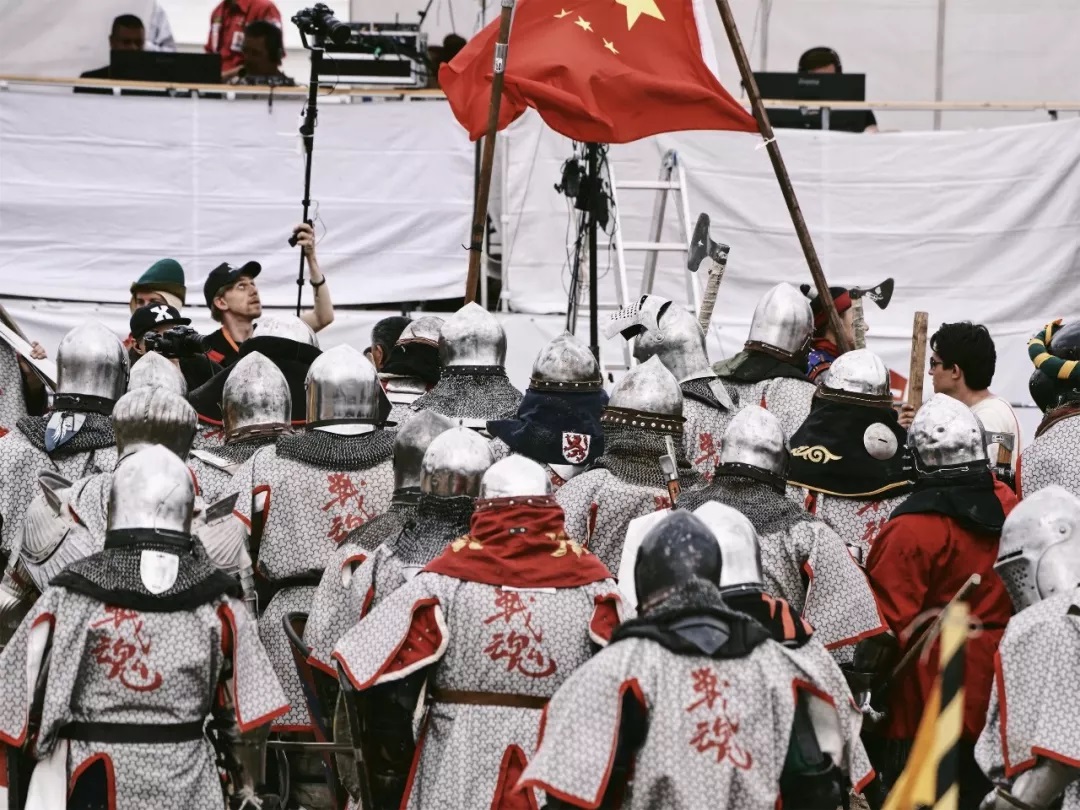 NATIONAL TEAM OF BRAZIL
About 8 years ago, the pioneers creators like Fernando Zerbinatti Soares, Felipe Canabrava and Flávio Lopes started a project for sport in Brazil. Since then the love just grew, after many challenges, a team was formed that participated in the Barcelona World Cup and returned with experience and a lot of desire to make the HMB a reality. Today the union of the famous Brazilian Jiu Jitsu and its fighters with the Medieval Combat becomes reality. After achieving important victories in Serbia with the new leadership of João Zerbinatti, HMB in Brazil is preparing to achieve even more in future years.
coat of arms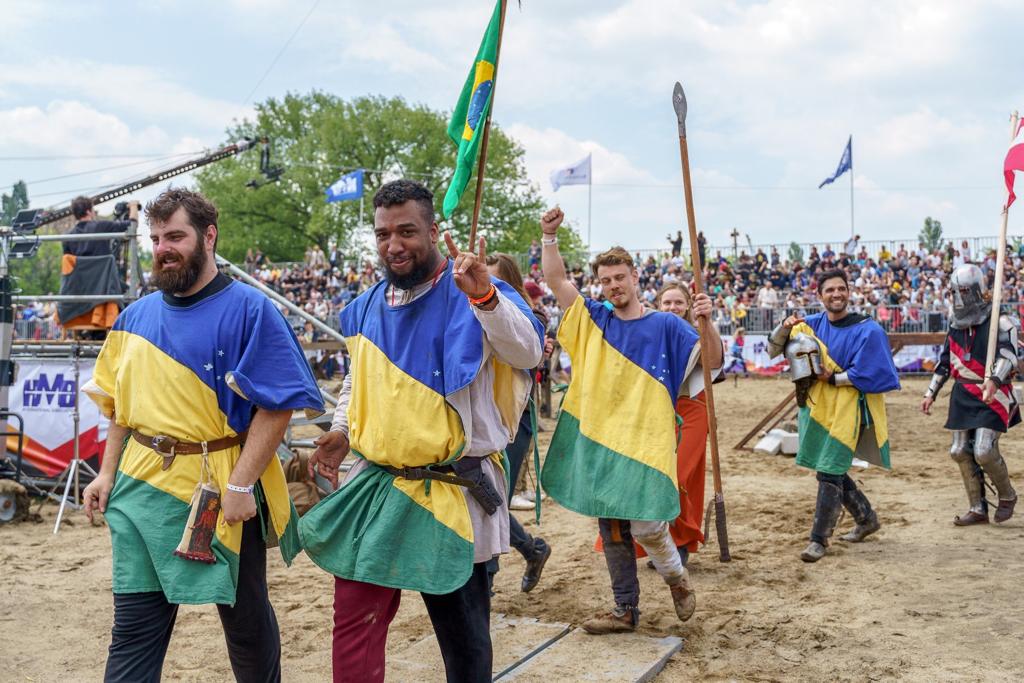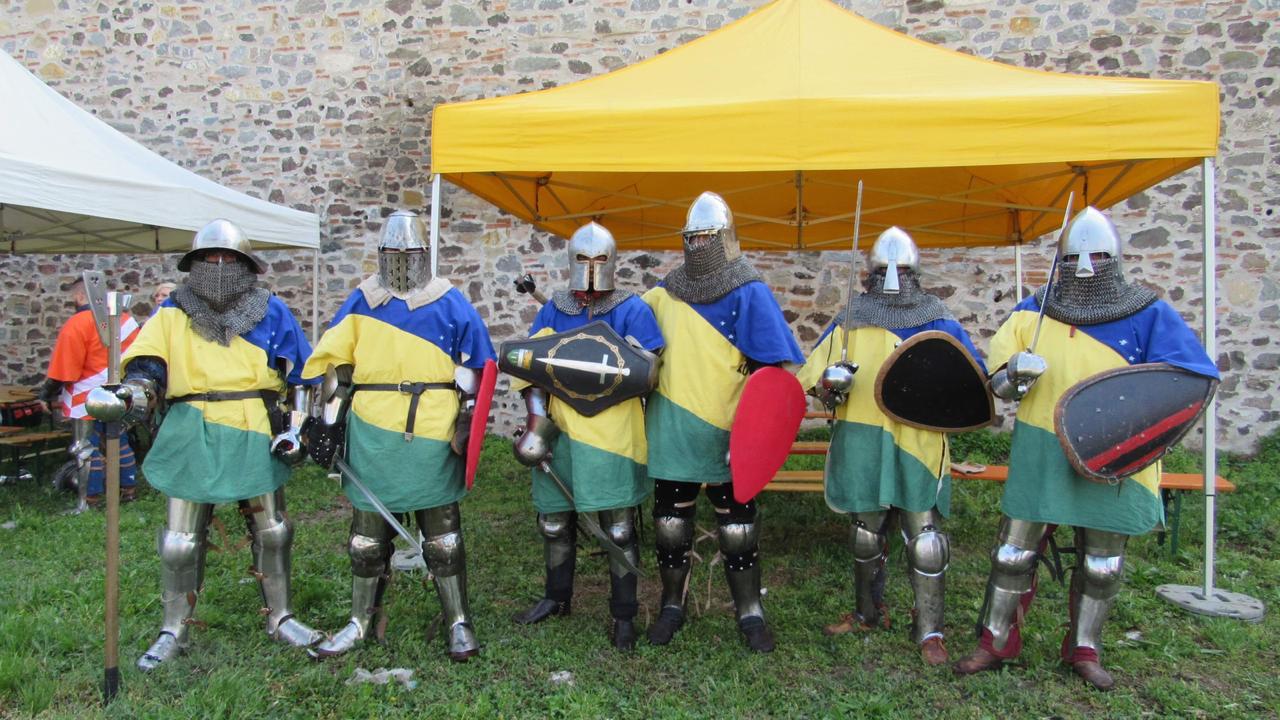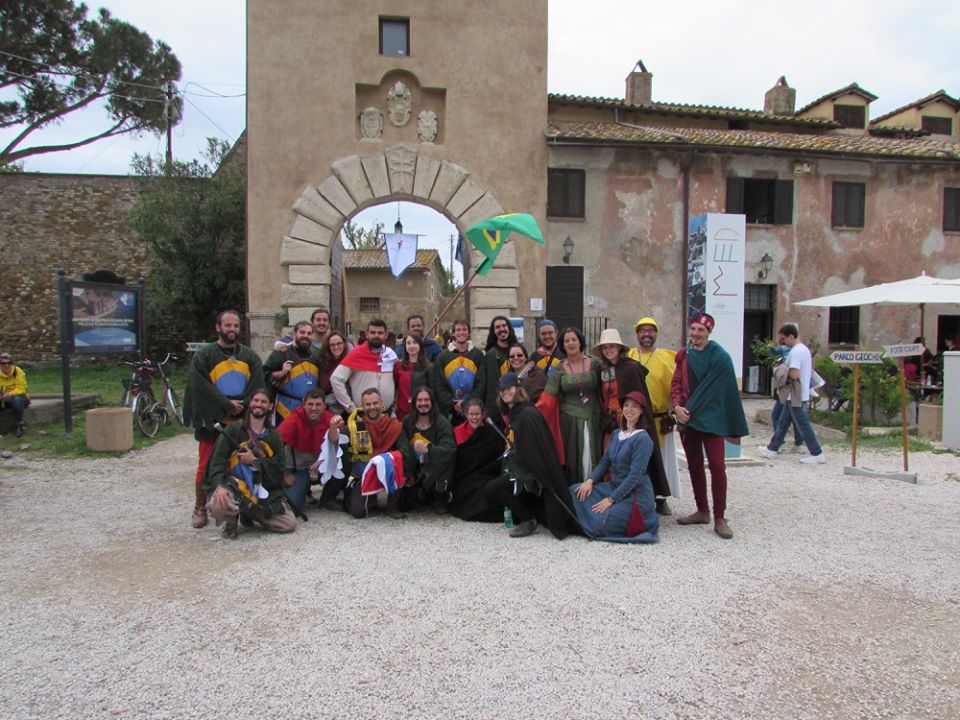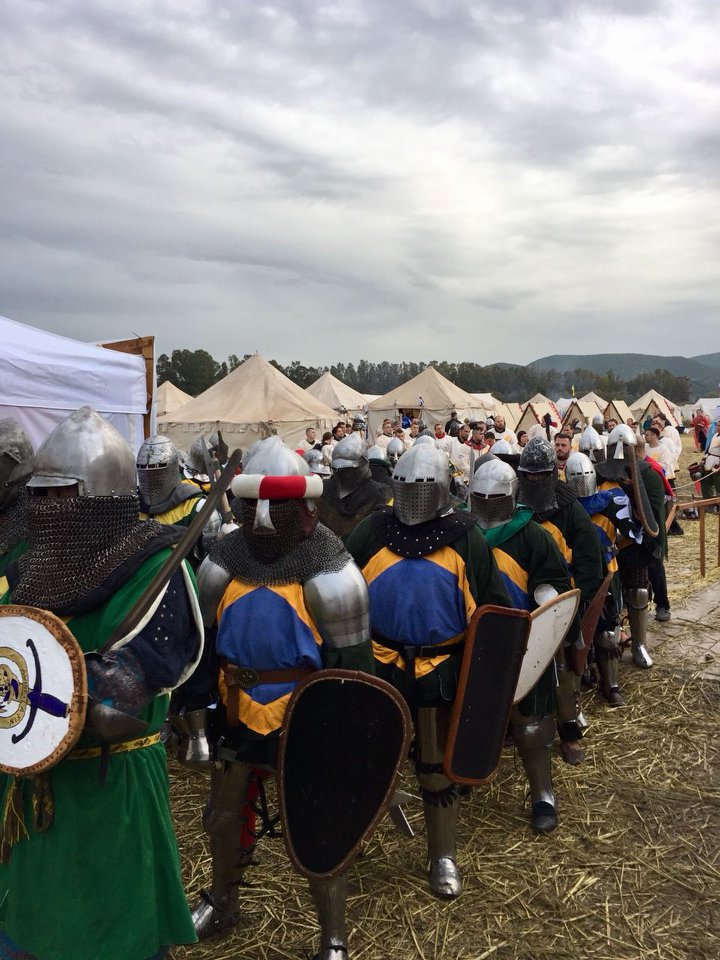 NATIONAL TEAM OF CANADA
Active buhurt fighters from the province of Quebec, Canada got together and decided to attend Battle of the Nations championships in 2014. They assembled all of the biggest fighters and sent them to Croatia. Battle of the Nations 2018, saw Canada fielding 23 fighters for it's national team. The amount of fighters willing to represent Canada at a national level is ascending, but the travelling required for such a long-distance event is very demanding economically. This has prevented a good amount of fighters joining the team for world class competitions. In 2019 Canada was placed in the Silver division but was only able to field a single team of 6 fighters, when they were permitted to have 2 teams. Despite making it out of pools into the elimination bracket, the absence of a second Canadian team left the country with too few points to retain it's spot in the Silver rankings. They now sit at the very top of the Bronze division going into 2021.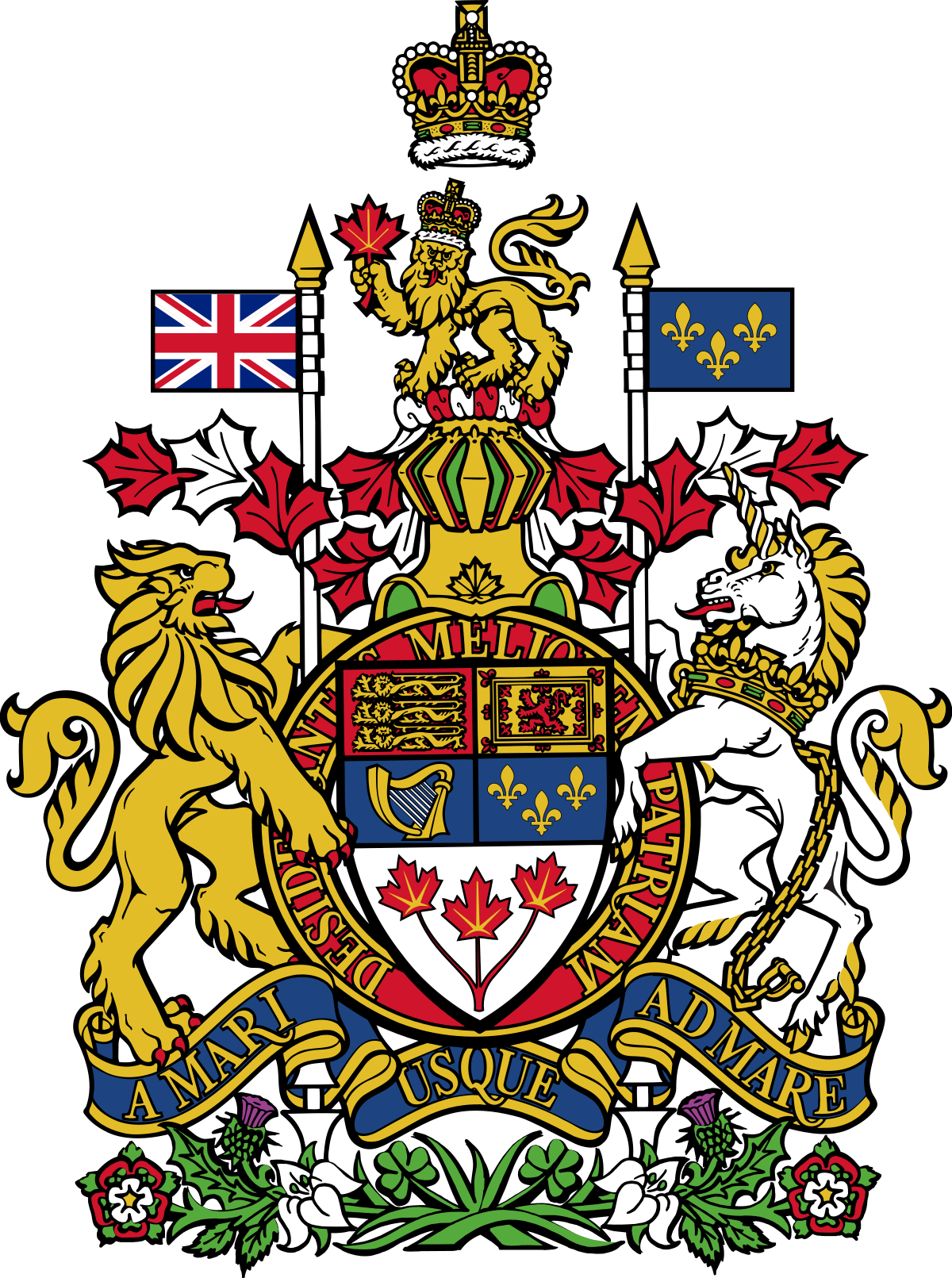 coat of arms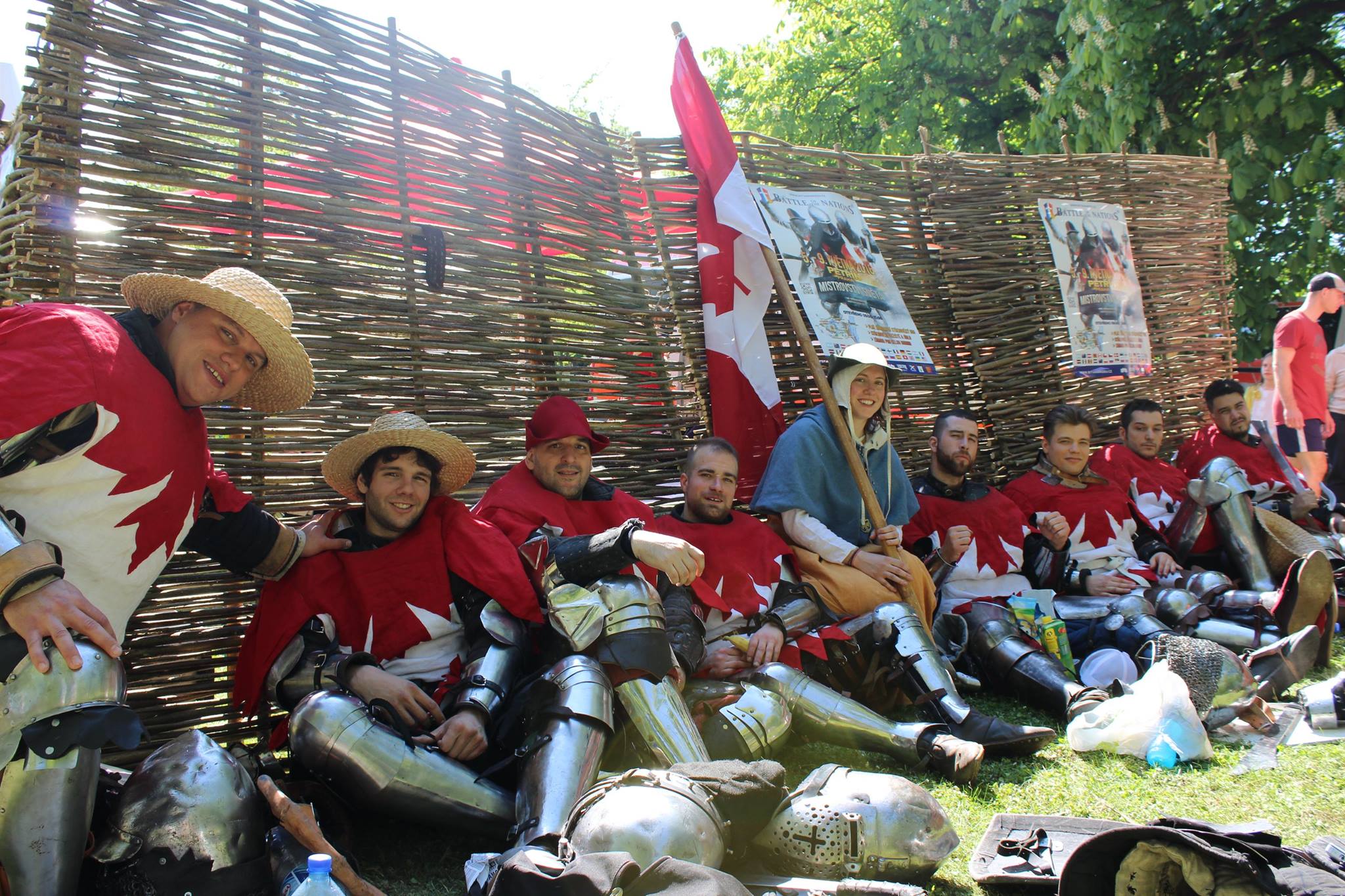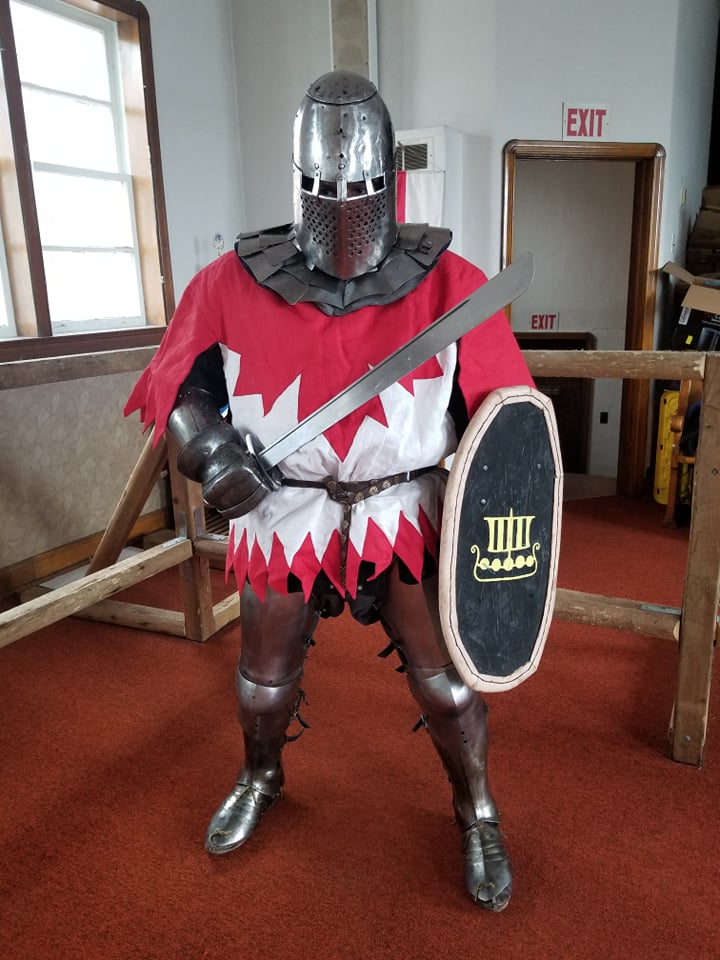 NATIONAL TEAM OF AUSTRALIA
HMB was started in Australia in 2012 and the first National Team travelled to Battle of the Nations in France, 2013. Since then the national organisation, Australian Medieval Combat Federation, has grown in leaps and bounds. They have competed in every Battle of the Nations since then, culminating in 2019 where they competed in every category and lead the the Asian-Pacific Union into the 150vs150 buhurt. Female buhurt team won Australia's first HMB medals in Spain, 2017.
coat of arms
NATIONAL TEAM OF UKRAINE
Ukrainian team is one of the strongest and most experienced teams in HMB. Since 2010, the team participated in all world championships and occupies one of the leading positions in the overall medal standings.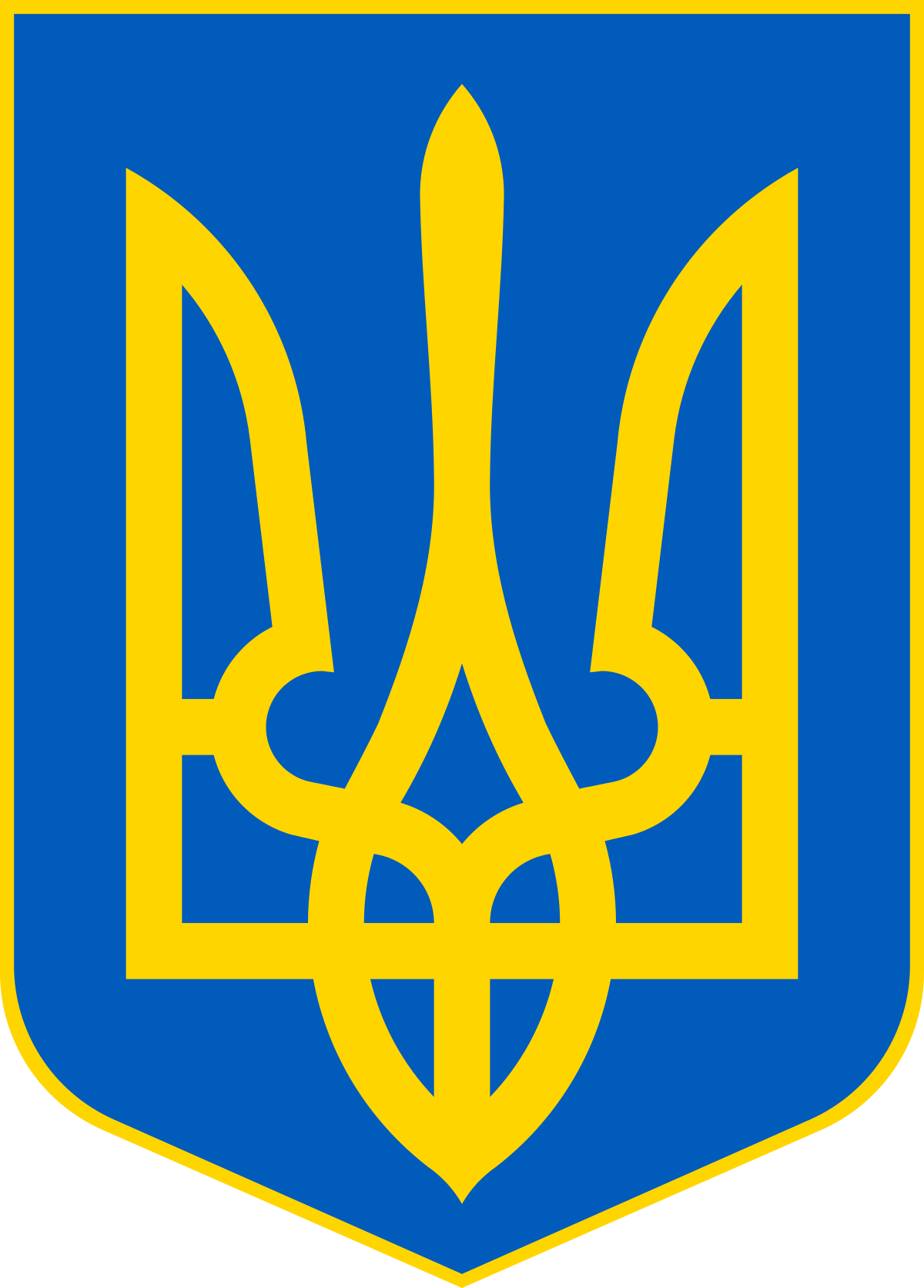 coat of arms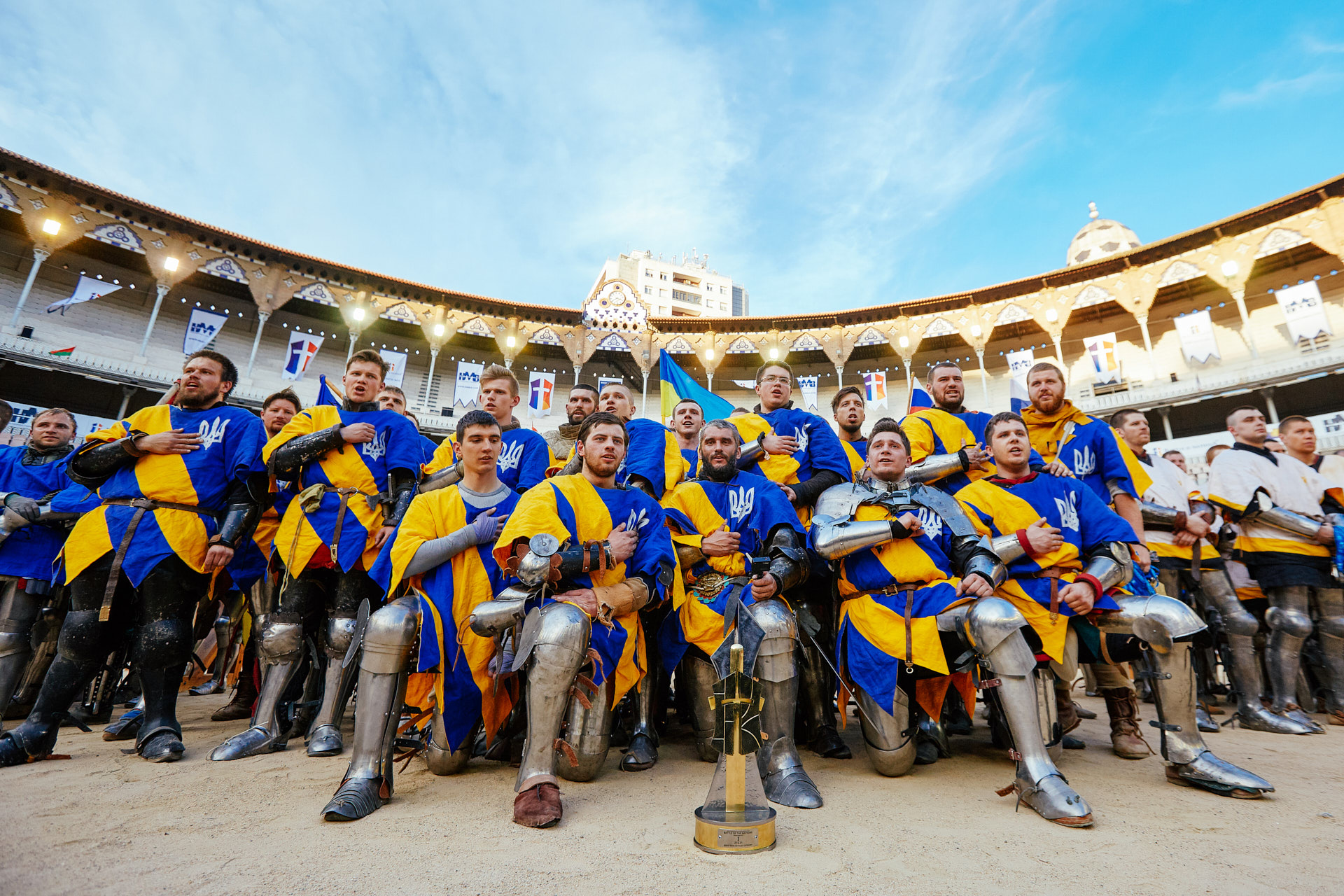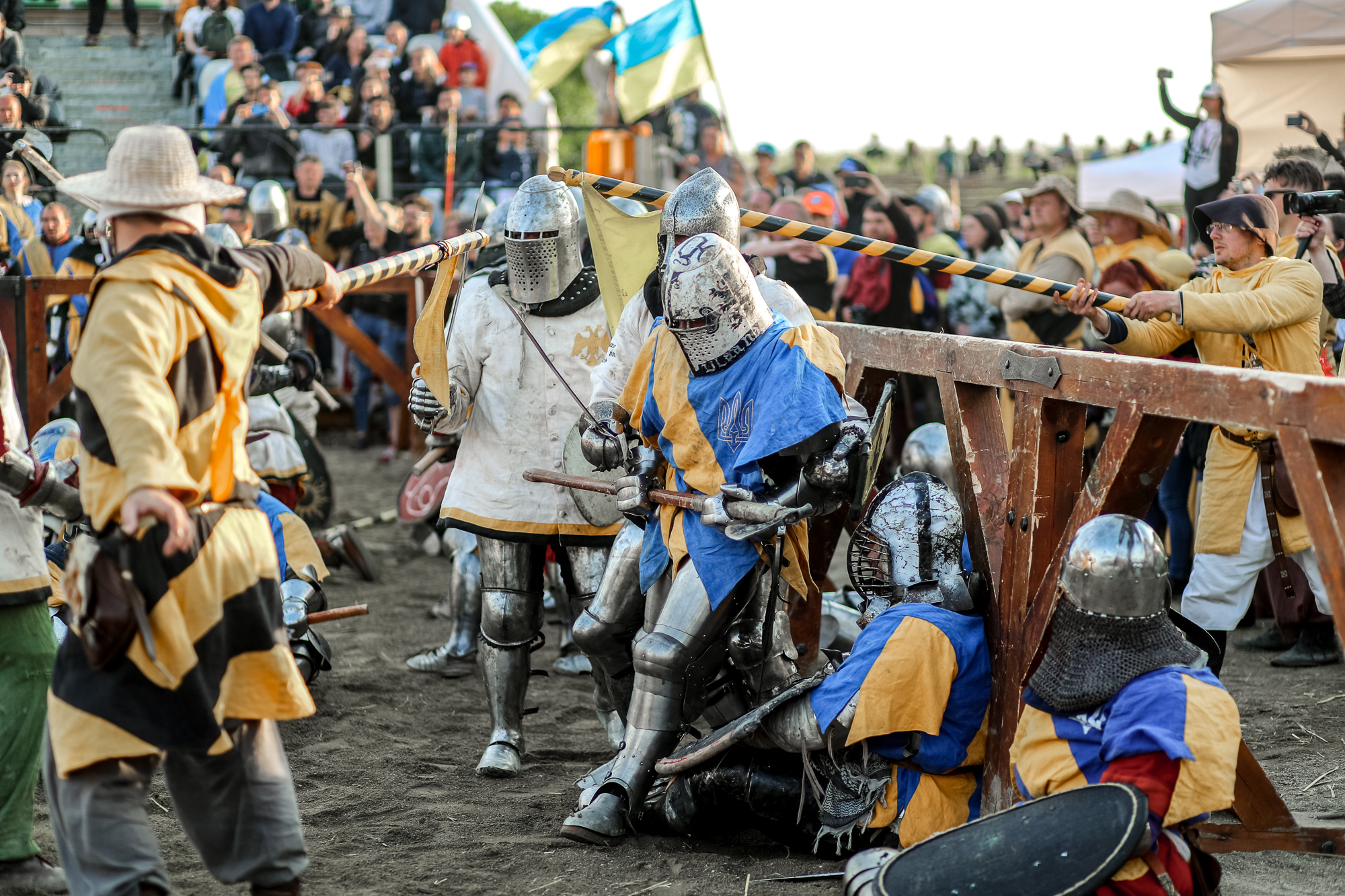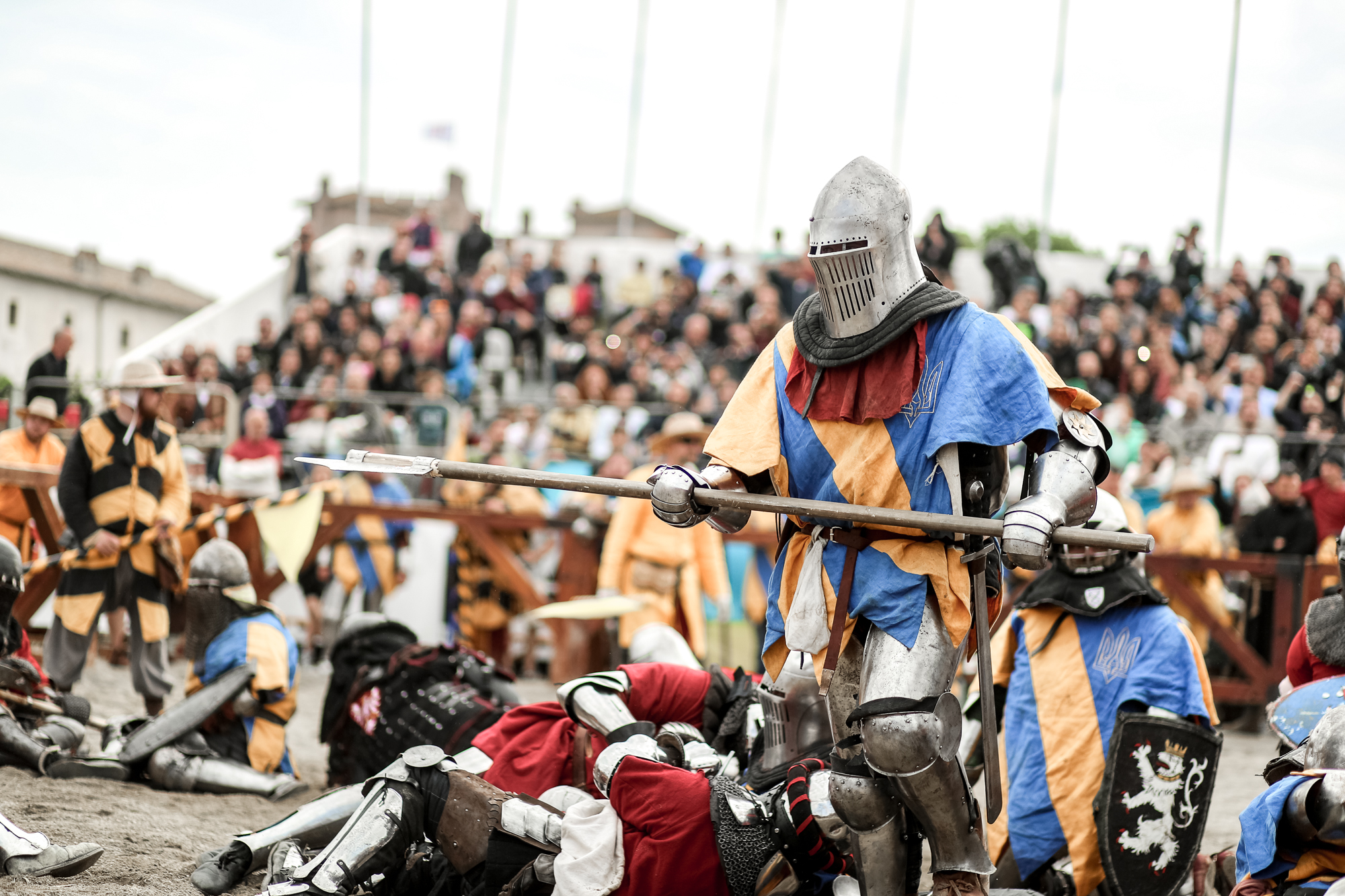 NATIONAL TEAM OF RUSSIA
National Team of Russia is one of the oldest teams in HMB community. It takes part in the World Championship in HMB "Battle of the Nations" since the very first tournament in 2010.
It is the strongest team to date which has won majority of World Championship medals in all categories.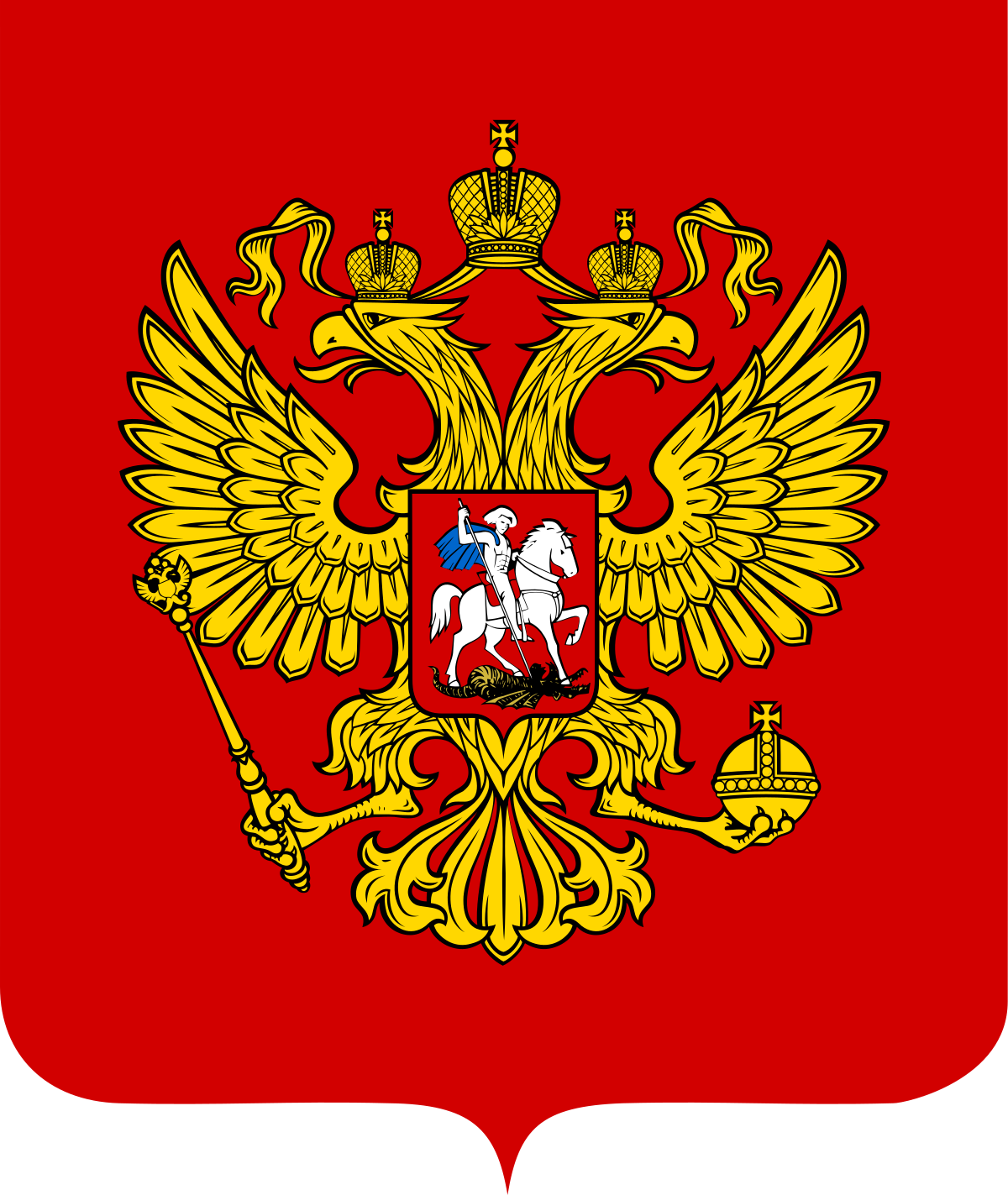 coat of arms