This year, for the second time in the history of the HMB World Championship Battle of the Nations, there was competitions in the women's buhurt category 5 vs 5. As always this nomination stirred excitement among the participants. Women's buhurts have grown from an experimental category to an established part of HMB.

At the Smederevo fortress there was wonderful weather for the spectators but a burning heat for the participants. Hard fights, steel hitting steel, defeated opponents, exclamations of joy and bitterness of defeat. Every single victory was a hard fought ! In the end, the gold went to the Russian athletes. After winning the final, men from the Russian national team applauded the girls leaving the battlefield.
Marina Golovina, one of the most celebrated HMB fighters in the world and a member of the Russian national team, spoke to us about the women's buhurts of the anniversary Championship:
"It feels like this year was much easier. We are very lucky with the weather. We can say that everything was helping us to show the best result. Naturally, we always try to be one step ahead of our rivals, who actually learn from the records of our fights. The championship was distinguished by the fact that all the battles were smooth."
A few of their goals, however, have to remain unfulfilled for now. The Russian athletes really hoped to meet the women's team from the United States, but sadly it was not meant to be this year.

Many fans of HMB sports were surprised by the defeat of the Polish team. This year the team hosted strong legionaries. For example, the famous athlete Irina Rogozovskaya from Israel joined the Polish team. However, they could not withstand domination by the Finnish athletes.
The Russian women met Finns twice  in the course of the tournament; during the group stage and in the final. Marina Golovina remarked on these fights in her comment:

"It was unexpected that the Finnish team defeated a strong Polish team. They are doing great! They constantly come to events in Russia, we often meet, we know each other well. Their level increased significantly. It is well deserved they reached the final for the first place."

The results of the Fives pleased and even surprised us:
1. Russia
2. Finland
3. Ukraine
Of course, the women from Finland were extremely happy with their victory. Second place was an excellent reward for all the tremendous work that they did during the whole year of preparation. Roosa Järvinen did not even try to hide her joy and pride for the team and of course for herself:

"Of course it was hard! It is never easy. I'm really very happy, we worked so hard. We trained more than ever, better than ever, so much work has been done! And now we are here. I want to cry, laugh … I'm a little confused, but so happy! "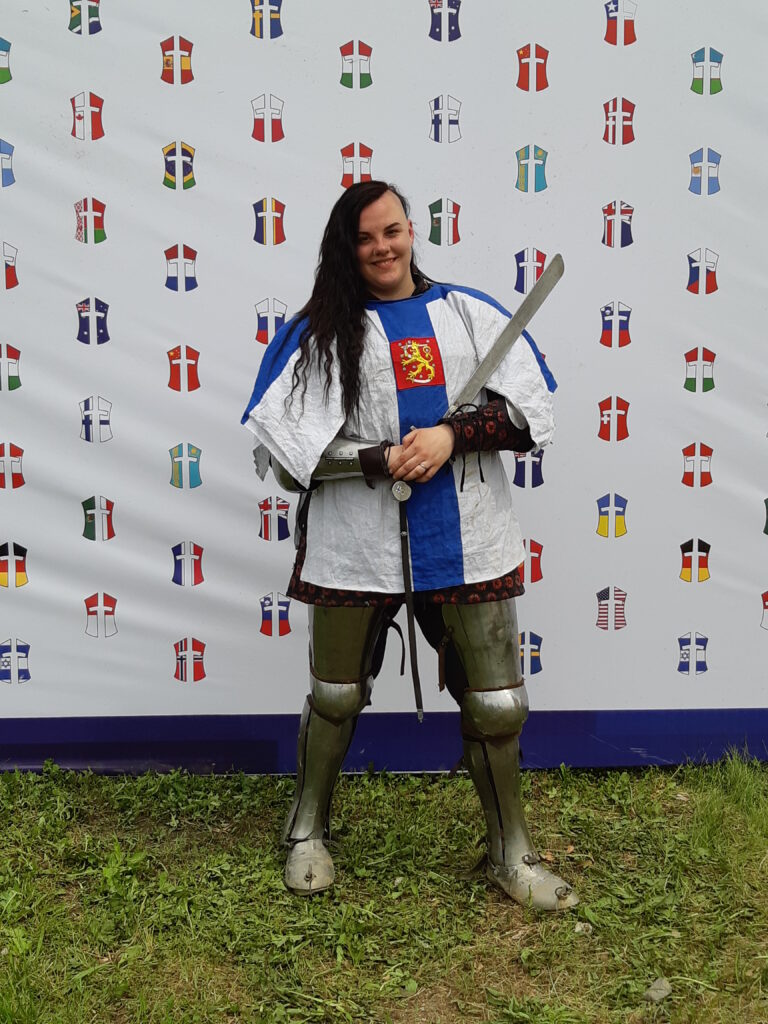 After the fights, the women who were recently opponents at the lists warmly congratulated each other and shared their experiences, and everyone gathered in the fortress felt a little sorry that the awesome women's fights in the 5 vs 5 nomination came to an end, and we have to wait for 2 years to see such fantastic and large scale fights again. In 2021, the XI HMB World Championship Battle of the Nations will once again bring together a huge number of teams from around the globe. They will pull us out of our usual world for a few days and make us forget about everything except tough, spectacular and unpredictable fights! It's worth to  wait…