Svetlana Fedorova about the fights in "5 vs 5"
Today, the women's team of the National Team of Russia managed to hold a series of battles with two teams that fought under the HMBIA flag, teams of Great Britain, Argentina and Ukraine. The captain of the women's team Svetlana Fedorova told about these battles.

According to Svetlana, the fighting turned out to be interesting: in particular, the level of mastery of athletes from Great Britain has grown very much:

"They shown good progress, the opponents were interesting, tall, massive; but, of course, our main opponents are Ukrainian team. I think they performed very well. It seems that they had less opportunity to relax, since they had smaller interval between fights than we did, but it was very interesting to fight with them. I felt satisfied."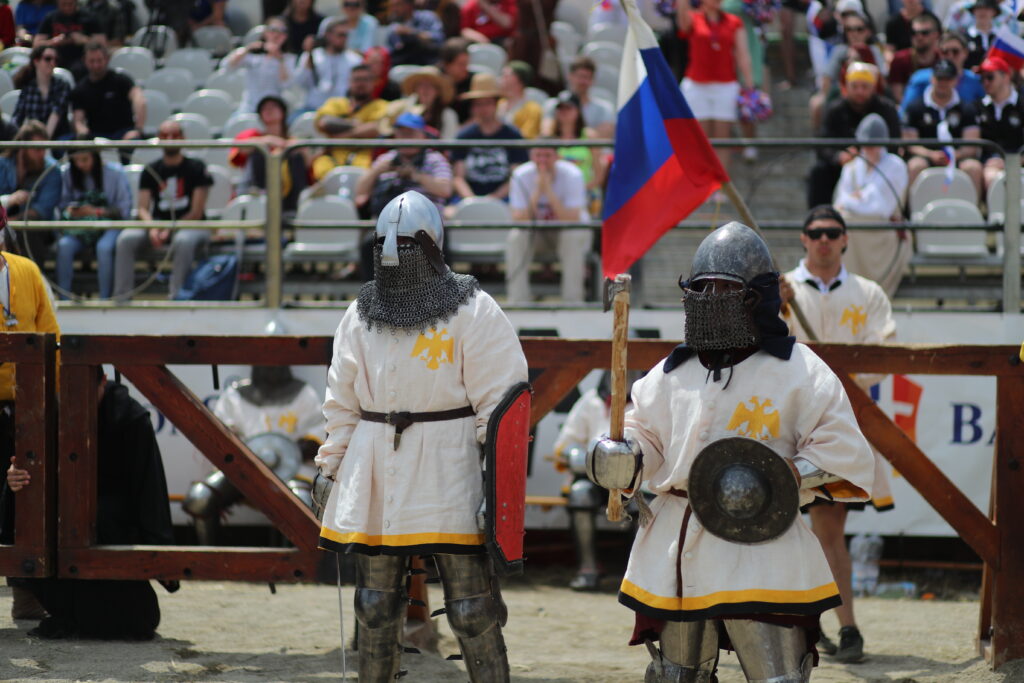 We also managed to find out that the team led by Svetlana always conducts a battle analysis, and, additionally, the girls help each other in every possible way.

"Basically, I think it is necessary to say a few parting words just before the first battles and after them: if the work is done well or not, I attach importance to note it. While preparing for the battles, we support each other, do not allow to forget about what is really important, we remind ourselves to check equipment more often as well".

According to Svetlana, they do not have a great deal of opportunities for team trainings. Nevertheless, the girls try to gather in Moscow and participate in workshops and trainings at least three-four times a year. The last seminar was held with the participation of representatives of the Nizhny Novgorod team – the branch of the "Bern" club – "Bear Paw". They agreed to participate as coaches of the women's team, and, to be honest, it is hard to find coaches better than the world champions.