It is no secret that the love for Buhurt brings people together. This love was affirmed in a very special way before our very eyes. After the women's All vs All battles Christian Andrés Toro Berrios, the representative of Chile, got down on one knee in front of his beloved Karla Gattica and offered her hand and heart. It was incredibly touching and so romantic that it brought tears to Karla's eyes. Of course she said "yes"!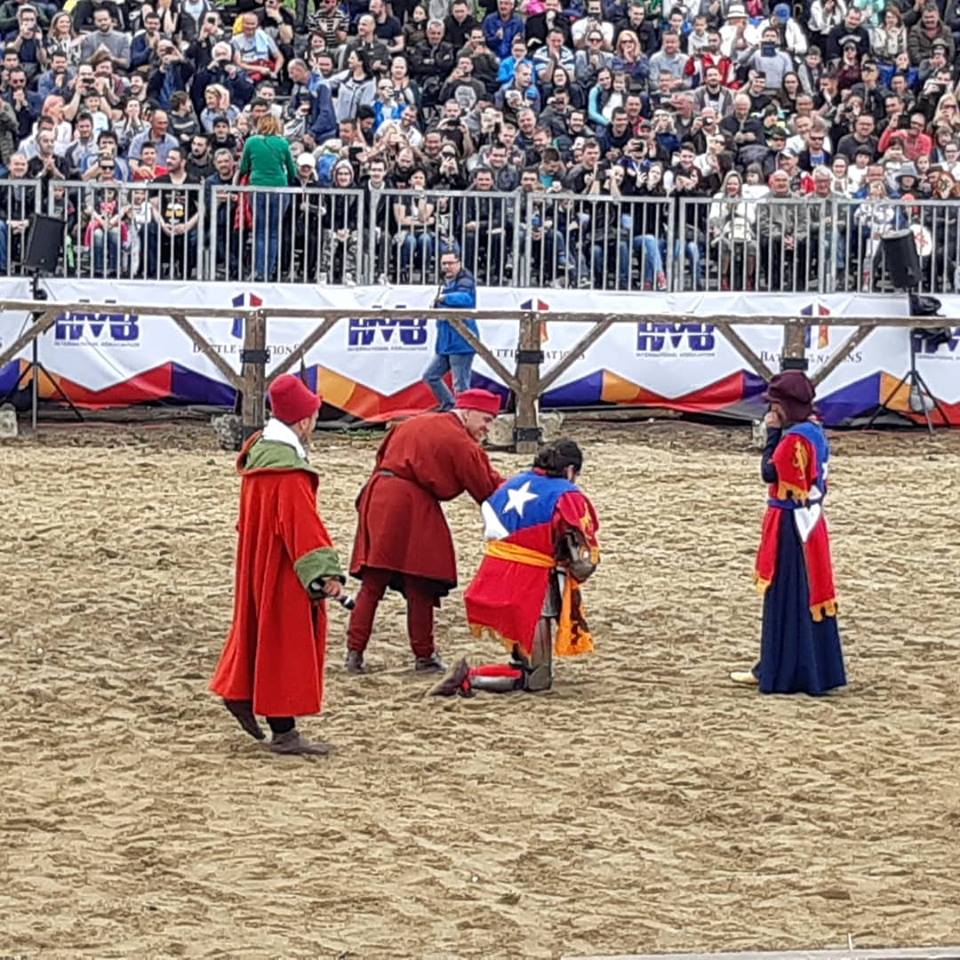 This couple has been together for many years. Tribunes congratulated lovers with stormy applause, and they stood on a lists hugging each other.

We are very honoured to have been the stage for such a joyful event and congratulate the couple on their upcoming wedding!