– People of the HMB movement
 
 
Roberto Fontana,
 
fighter of the "Iron Tower" club (Tuscany, Italy),
 
fighter of the National Team of Italy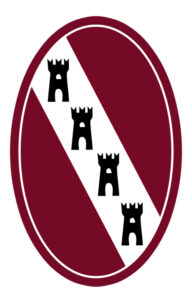 … About his way to HMB sport, his p  references and physical training… And about the opponent he wants to defeat
I decided to become a HMB fighter during my first trip to Russia with my future wife. We visited a Russian festival, its program included buhurt battles. I was watching buhurt fighting and thinking it was the most beautiful show of all that I had ever seen by that time! I've chosen Historical Medieval Battle because I love fighting, I love history and I love armor.
Concerning armor… I prefer Russian armor, because my wife is Russian and I like the Slavs. I have Russian lamellar armor, which I used at the World Championships in HMB "Battle of the Nations" in 2013 and 2014. In addition, I have Mongolian khatanga degel (caftan). And, of course, it is impossible to omit the issue of weapons talking about armor. I use a sword, falchion, saber and shield, as these items are the best weapons to fight with, in my opinion. In addition, it's very easy to learn how to handle them.
Of course, the HMB fighter should be in good shape. As for me, I practise football and crossfit a lot, go to gym regularly. And one more thing! Soon I will train and assist in preparation of our novices for "Battle of the Nations"-2015. It should also keep me in a good shape!
But it's not enough to be strong and   u  se weapons masterfully to become a good HMB fighter who achieves great results! Our sport is not historical fencing! Here you can use the techniques from different martial arts. And I have my own "style". The thing is that I'm tall and I have long arms… So I try to "hug" the opponent's helmet, and using throws, bring the opponent down.

However, the most interesting of our rivals hasn't been defeated by the Italian Team yet. Team Russia is our example and the opponent which every HMB fighter, not only in Italy, but all over the world, wants to defeat. But my favorite team is "Sharukhan" from Ukraine.
I'm really looking forward to the World Championship in HMB "Battle of the Nations"-2015, and I hope to participate there. I'm sure my dream will come true!Interview by
Christina Korneva
HMBIA News